DBM 200 Competition
This page contains pictures from our recent DBM200 tournament. We had 14 generals competing for the top spot which went to Larry Kochan. The game comprised of three round robin games with the table and armies pre-set and balanced as far as the period was concerned. Fun was had by all and thanks goes to Neil and Jim for the mini prizes (especially the early Greek ESPN satelite dish) which went down a storm.
We intend to run the competition in June and hopefully this time the club members will have more success. All I can say is one lousy movement stick!!!!!!!
Rob ponders his next move, possibly his last move?

Mike considers his next move

Paul suddenly realises that bow can shoot and shoot well!

Craig only appeared for the beer, but had to fight to get it.

Tim watches in amazement as Craig rolls above ONE again.

Tom and Larry have a game of finger soccer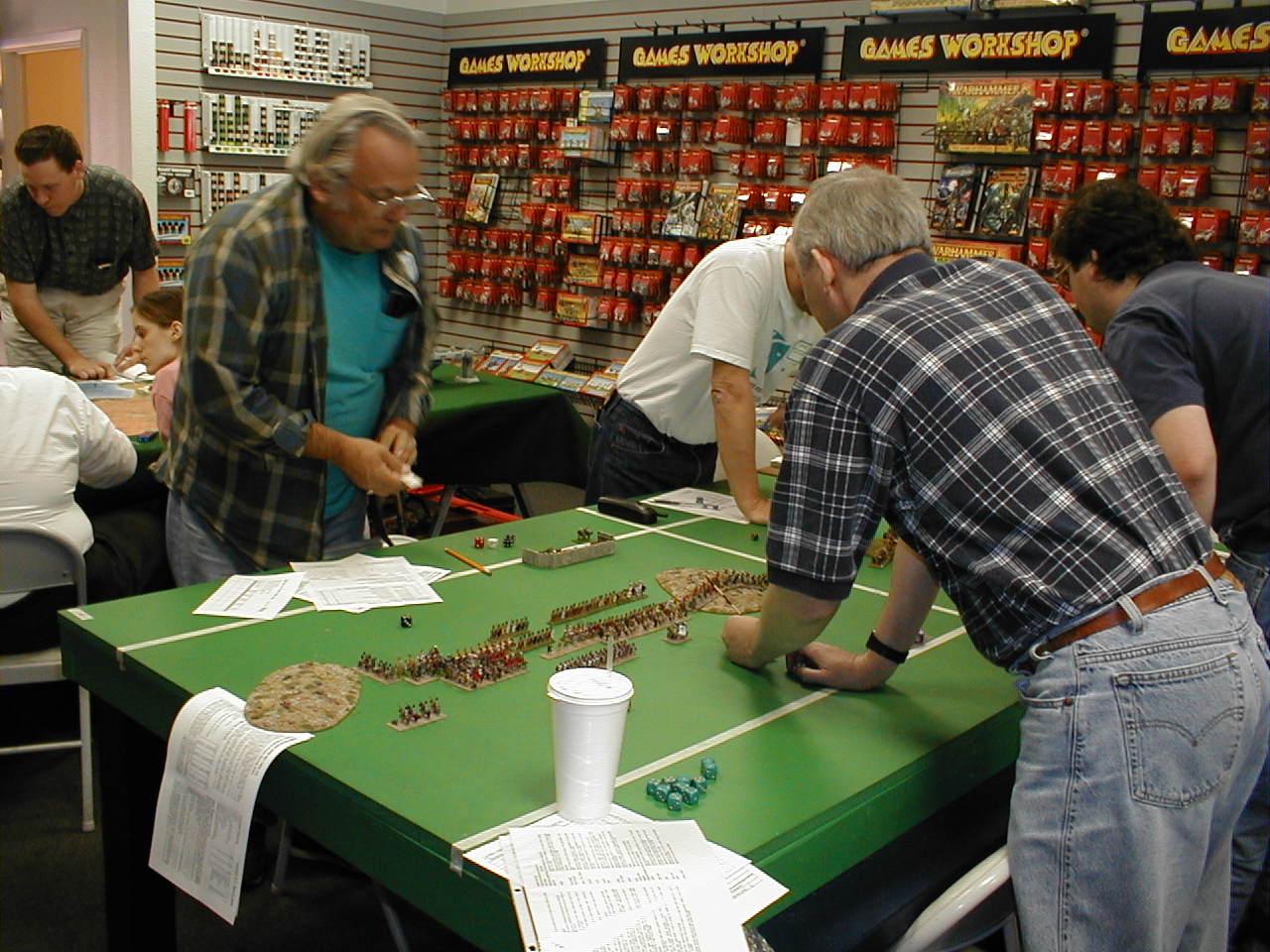 Fred and Jim battle it out for glory

Roll them ONE's baby

Neil thinks about his last tactical play and thinks OOPS!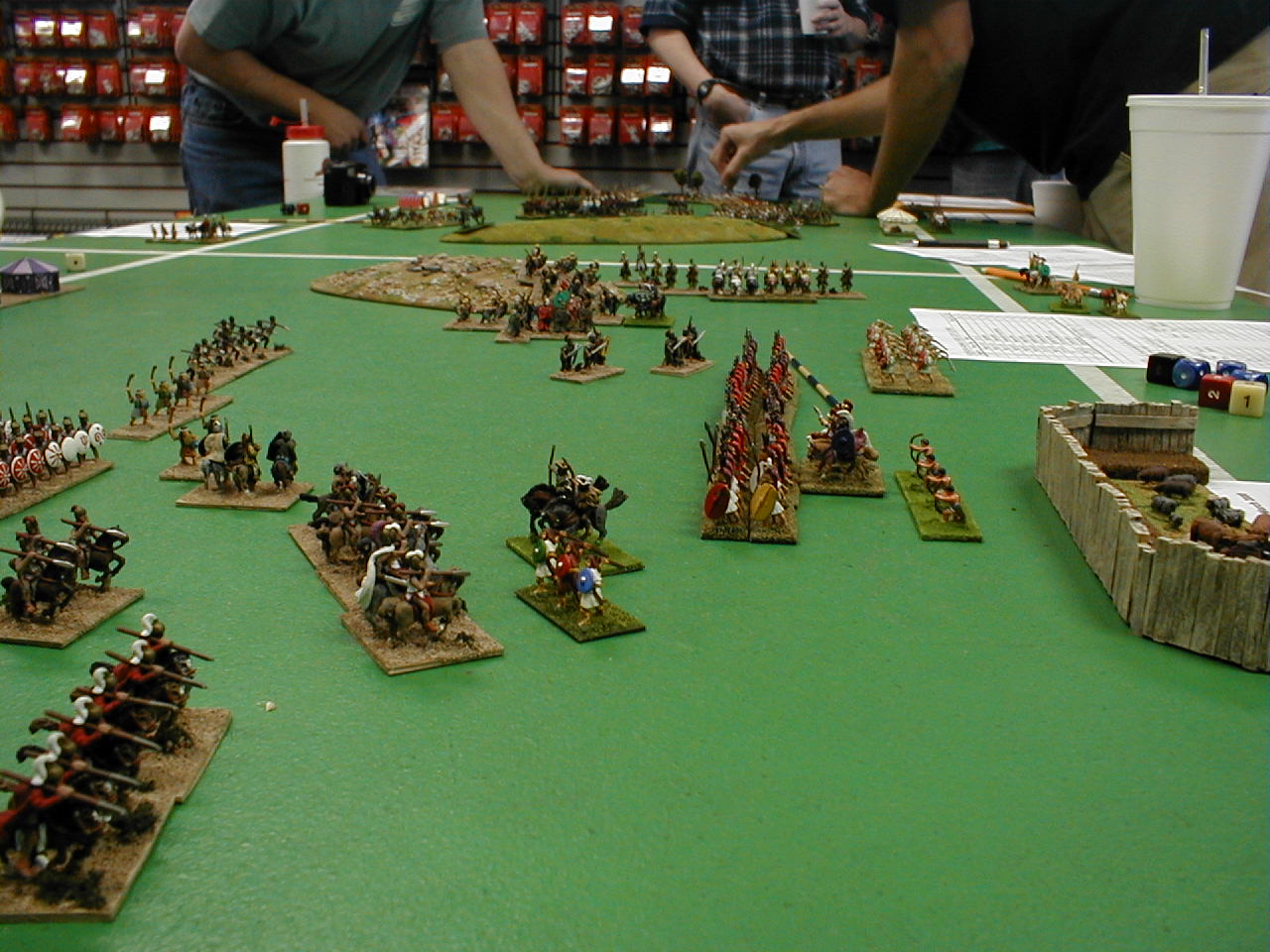 Roman baggage under siege as Hannibal smells loot!

Galatians and more Galatians, maybe they can't climb hills.


The triumphant winner Larry on the left with the arrogant Tom S showing his loot from the Carthaginian camp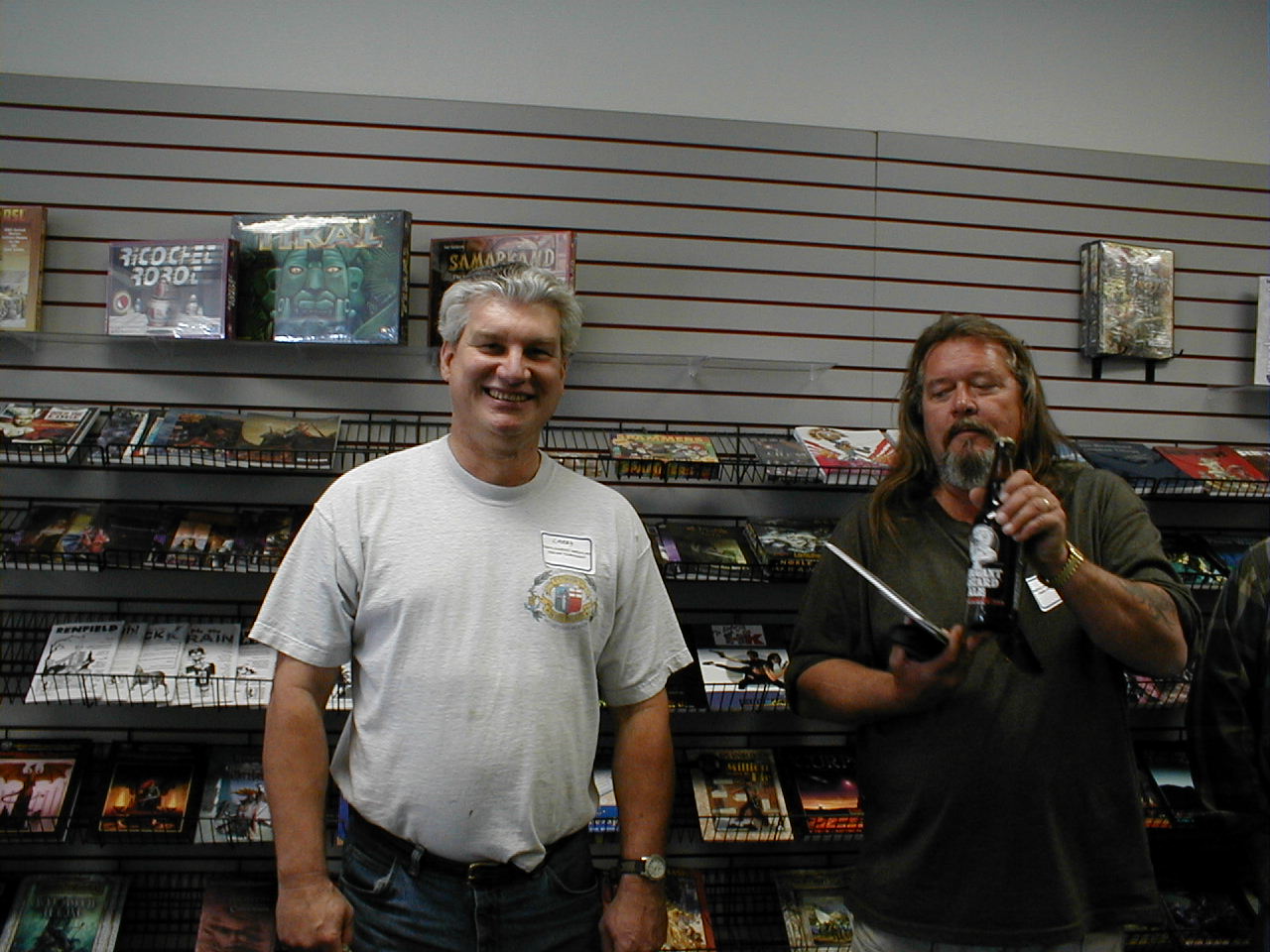 The final picture shows all competitors new and experienced.